Bug Removal | Bugs Exterminator
Bugs can be a very unwanted and often scary visitor in your home. Many times, home remedies and treatments/sprays don't remove the root of the infestation. Call 1 Stop Pest Control today at 518-728-5589 to safely eliminate your problem pests and live bug free!
For more information on just a few of the creepy-crawlies we deal with: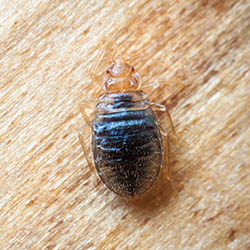 Bed Bugs
Bed bugs are problematic household pests. They're sneaky and hard to find. Furthermore, they can pose potential health risks for you and your family. For most, rooting out a bed bug infestation is difficult. Even if they are discovered, home remedies and over-the-counter deterrents are often ineffective.
READ MORE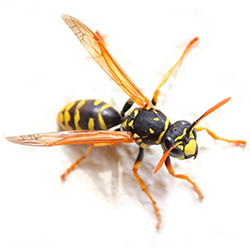 Yellow Jackets
Yellow Jackets are small wasps that are typically black and yellow. Unlike bumble bees, yellow jackets have a thin, defined waist, and wings as long as their bodies. While yellow jackets aren't known to cause structural damage to homes, they can chew through dry wall if they nest inside your home or attic.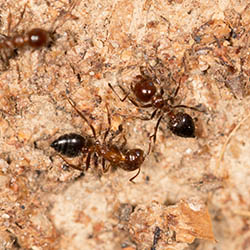 Carpenter Ants
Carpenter ants are serious. They dig and borrow themselves into the wood that holds up your house. This can cause structural damage to your home as well as unappealing cosmetic issues.
Roaches
Cockroaches should not be ignored. Infestations are hard to get rid of. These insects breed quickly and can host a variety of diseases ranging from E. coli to Salmonella. The German cockroach is a highly pestiferous insect that produces asthma-inducing allergens, and is closely associated with areas of human habitation. If you have a cockroach situation, please call 1 Stop Pest Control! Don't use pesticide yourself, it makes them resistant (and for any home or business, that's like shooting yourself in the foot).
Pavement Ants
More than anything, Pavement Ants are a nuisance. They are unlikely to sting, but can be seen inside your home despite the name. They frequently forage for food crumbs in kitchens. Typically, they make their nests outside, but it's not uncommon for them to build in walls or under flooring.
Wasps
While wasps generally won't venture inside, their painful stings make enjoying outdoor activities difficult. Typically, they don't go out of their way to sting, but can become hostile if they feel threatened or disturbed. Erring on the side of caution is recommended.
Carpenter Bee
Carpenter bees won't sting or bite, usually, though if a population is left unencumbered for long enough nests will grow, and they will cause damage to wood. They will burrow themselves into wooden areas, like a porch or a deck.
House Flies
They may seem harmless, and simply annoying, but a house fly infestation is nothing to take lightly. These pests can carry a variety of diseases to affect your family, and pets. There several other health risks they bring such as tuberculosis, and food poisoning.